Practice & Performance Schedules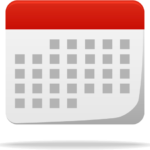 As the 2021 season gets underway, updates may be made to our COVID-19 page or below with additional information about the season.
2.) Spring Choral & Band Concert
Our Spring 2021 concert will be held outdoors in the stadium, weather permitting, on Saturday, May 8th. Contact Mr. Bradshaw or Ms. Roberts for detail on report time(s).
3.) Marching Band Schedules
4.) Marching Band Registration
Registration for the 2021-2022 marching band was held on April 17th and 24th. If you missed registering on those dates, please e-mail MusicBoosters@doversd.org ASAP to find out what next steps are needed. For reference, our 2021 band camp documents are as follows.
---
Band Camps – 2021
Basics Night
 First-time marchers only. July 15th, 6:00pm-7:30pm at the High School
Band Camp Week One
July 19, 20, 21 from 8:00am-12:00 noon daily at the High School
Band Camp Week Two
August 2- August 6th from 8:00am-6:00pm daily at the High School