Practice & Performance Schedule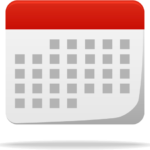 Schedule updated as of March 5th 2018
A few updates to the calendar;
Red Lion Band Show – Report at 5:30pm
Music Booster Meeting for Tuesday October 9th, has been moved to October 16th at 6:30pm. The Band Show meeting will start at 6:00pm in the band room.
Yearbook Pictures will be taken on Tuesday October 16th during our rehearsal 3rd period. Students will need their white 

tuxedo shirts for the pictures. 
Yearbook organization pictures will be on October 23 during our band period. Students will need to purchase a white pleated winged tip collar tuxedo shirt. We have a few here at school if you are unable to purchase a shirt.
---
Marching Band Times
10/12 – Homecoming – Mifflin County
Report @ 4:00 p.m.

Leave for Jim & Nina's @ 5:30 p.m.

Parade to Stadium @ 6:00 p.m.

Band Show, Homecoming @ 6:25 p.m.

Return @ 9:25 p.m.
---
Band Camp 2019

:
Week One – Fundamentals + Leadership Camps
July 15, 16, 17, 18 from 8:00 a.m. to 12:00 noon (Fundamentals, All Students)
July 15, 16, 17, 18 from 12:00 noon – 3:00 p.m. (Leadership Camp)
Week Two – Band Camp
July 29, 30, 31, August 1, 2 from 8:00 a.m. to 6:00 p.m. (All Members)