Practice & Performance Schedule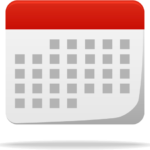 Schedule updated as of March 5th 2018
A few updates to the calendar;
We will not rehearse on 11/01.
We will be playing at the Powder Puff Game on November 8th 
Yearbook organization pictures will be on October 23 during our band period. Students will need to purchase a white pleated winged tip collar tuxedo shirt. We have a few here at school if you are unable to purchase a shirt.
---
Dover Craft Show!
Saturday, November 10th from 9:00 a.m. to 3:00 p.m. in the High School Gyms

Come to Shop, Stay for Lunch! Featuring homemade chili, baked goods, Dover's famous fudge stand & more!!

100+ Craft Vendors will have their items displayed and for sale!
---
Band Camp 2019

:
Week One – Fundamentals + Leadership Camps
July 15, 16, 17, 18 from 8:00 a.m. to 12:00 noon (Fundamentals, All Students)
July 15, 16, 17, 18 from 12:00 noon – 3:00 p.m. (Leadership Camp)
Week Two – Band Camp
July 29, 30, 31, August 1, 2 from 8:00 a.m. to 6:00 p.m. (All Members)