Practice & Performance Schedules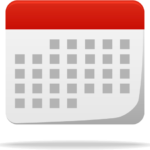 2.) Marching Band 2020
Oct. 3rd will now be Senior Night.
Freshman and Sophomore parents will attend the October 23rd performances.
We have had to cancel our Oct. 9th performance.
Senior Night (Oct. 3rd) Information: 
Report time will be 6pm for freshman, sophomores, and juniors at the HS.
Report time for seniors is 5pm. We are going to feed the seniors their senior dinner in the courtyard of the HS.
Senior family members who are walking their seniors should be outside the stadium no later than 6:30pm. This will give us time to hand out your flowers and get you lined up.
We will be doing two shows on Oct. 3rd. The first show will be at 7:15pm and the second show will be at 8pm. Because we have to stay below 250 in the stadium, half of the senior parents will be allowed to stay for the 7:15pm show and the other half of the senior parents will be asked to join us for a small reception outside of the stadium, and then attend the 8pm show.
Senior parents WILL NOT have to pay for admission to these performances. PLEASE don't buy tickets online. Yours will already be set aside.
The senior procession will happen at 7pm. This means ALL seniors AND their families will attend this procession at this time.
Each senior will be given up to 4 tickets for their family members to walk with them down the field.

Prior to Wednesday 9/30 afternoon, each senior needs to see Miss Roberts to give her the names of the people who will be accompanying them. If your student has a hybrid schedule or online schedule, please email the family names and your show choice to Miss Roberts at sroberts@doversd.org.

When the senior signs up the family they will be given the option to attend the 7:15 pm show or the 8pm show. Miss Roberts will then give them a color coded ticket for the show of their choice. This process is first come first served. We can only have a set amount of people at each show.
If you choose to attend the 8pm show, you will leave the stadium after the procession. You have the choice to attend our small reception at the practice field right outside of the stadium, or leave and then come back for the 8pm show.
---