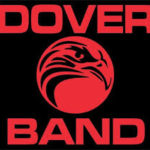 The Dover Area School District is well known for its music programs. The Award-Winning Dover "EAGLE" Marching Band, led by director George J. Bradshaw, has traveled all across the United States performing in exhibitions and competitions, where they have won numerous awards and garnered praise and recognition, most notably being given the distinction of the National Parade Award for the Best Marching Band in Memphis, Tennessee.
The high school program boasts over 120 members annually, which allows for both a concert and symphonic band presenting concerts in the winter and spring. In addition, there are a multitude of standing and ad-hoc smaller ensembles that rehearse and preform throughout the year, such as the Dominants Select Jazz Ensemble, the House Band, and Pit Orchestra.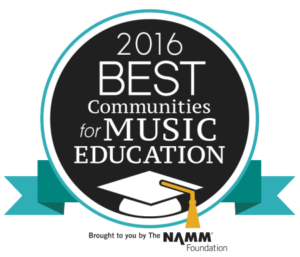 Additionally, the Dover Area School District is pleased to have been repeatedly named on of the Best Communities in America for Music Education by the National Association of Music Merchants.
The Dover Music Department was started in the early 1940's by Mr. Harry Reber who instructed music classes, chorus and orchestra.  In 1947, Mr. Reber was asked to start a band so they would be able to play at soccer games. The band was very well received by the community, and to date there have only been five directors of the high school bands during the past 70 years.  They are: 
Harry Reber, Jr.; 
Earl Ward; 
Darrell Justh; 
Brian Moul; and Mr. 
George J. Bradshaw who serves in this role today.